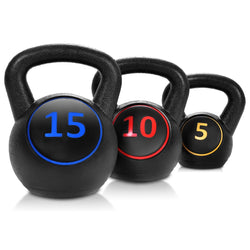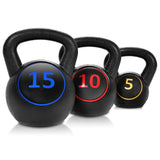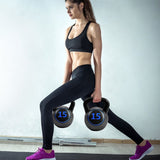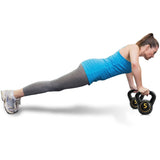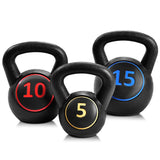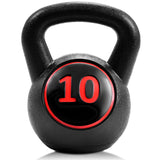 3-Piece Kettlebell Weight Set
Note: We are running extremely low on stock, due to increase in demand and our low price points. We apologize in advance for the inconvenience. Shipping, like always, is free and 2-5 days.
PACKAGE OF 3 KETTLEBELLS: 5, 10, and 15 pound weights are included in this package to ensure that you are able to target various muscle groups with maximum efficiency. 
Why Buy From Us?
2-5 Day Express® Shipping*
2 Year Warranty 

24/7 Customer Service (hello@relaxe.co)

Premium Quality Guaranteed

Not available on Amazon or in stores!

We guarantee that you will absolutely love it!
BUY WITH CONFIDENCE
We understand that online shopping can be daunting, and that's fair. We put it upon ourselves to create a special customer experience, from order to shipment to delivery. We offer 24 hour customer support to answer any and all questions. If you have any concerns about shipping or store policy, please visit our Store Policy page to get more details.
We look forward to welcoming you to the Relaxe Family.
NOTE: Unfortunately, we cannot ship to Hawaii, Alaska, or P.O Boxes. Thank you for your understanding!